Land rights are crucial but not the ultimate solution


To contribute to the objectives of the IYS 2015, the F&BKP commissioned ImpactReporters to publish seven background articles on themes related to international soil and land use and enhancing food security. The last article "Land Rights are crucial but not the ultimate solution"  has been written in Dutch by Han van de Wiel of ImpactReporters and was published on the Kennislink website on December 18, 2015. Please find below a translation of the article in English.

Land rights are crucial but not the ultimate solution
Land rights and investments in soil improvement are closely related. Land-owners or long-term tenants are definitely willing to invest in soil fertility and erosion prevention, but land ownership or tenancy alone is not a panacea.
Ownership or official tenancy offer farmers a reliable future. They will, therefore, more often plant perennial crops such as coffee, tea, cocoa, or trees for wood and fodder. The soil profits from these crops as they reduce erosion and improve soil fertility. If farmers have no land rights, they usually limit themselves to annuals that use up a relatively high amount of nutrients, but fail to restore the soil using fertilizers or compost, which leads to overexploitation of the natural resources.
'Vulnerable' farmers attend less well to their crops. Cocoa, a perennial crop, is a distinct case in point. Stagnation of the world-wide cocoa production is partly caused by problems concerning land rights in West Africa. The cocoa situation in Ghana, as described in 1963 by Polly Hill in The migrant Cocoa-Farmers of Southern Ghana, is a typical example. Her economic and social anthropological research concerns migrant settlers growing cocoa in the south of Ghana. As new and foreign settlers, they have no land rights, but as cocoa can only be harvested after a couple of years, they try to gain tenancy or ownership informally. 'If that does not work, the motivation for planting and tending cocoa by regular pruning and fertilizing, gradually wears off, leading to lower returns', says Ruerd Ruben. 'This is exactly what happens in the cocoa production'. Ruben is professor in Development Studies at Radboud University Nijmegen and staff member of the socio-economic research institute LEI Wageningen UR. His expertise is rural development and poverty reduction.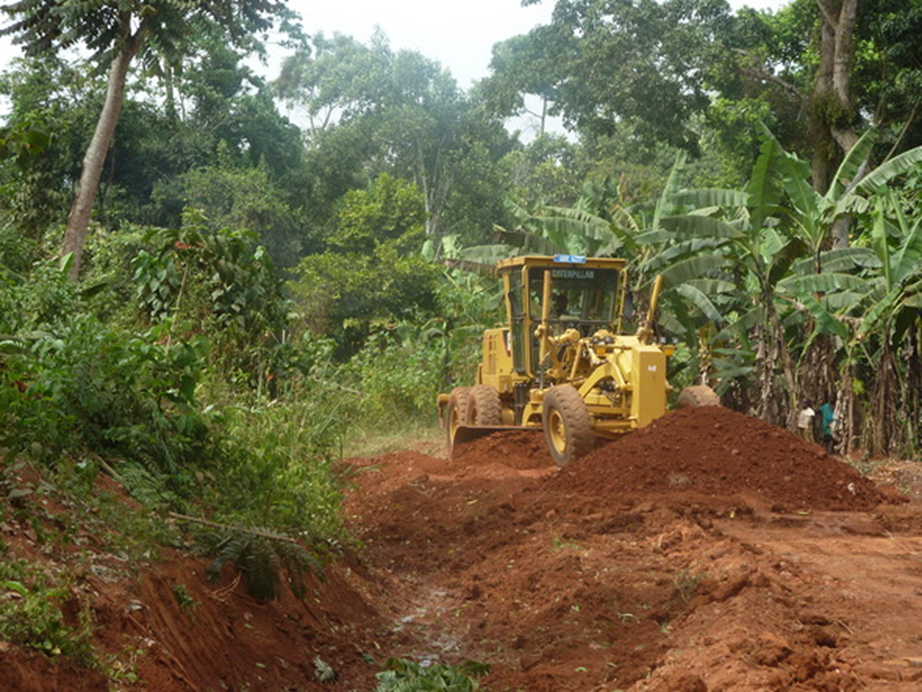 Land grab: an Oil Palm Uganda bulldozer working the land of a local community. Friends of the Earth
Land grab
World Bank researcher Klaus Deininger has investigated the so-called yield gaps: decline in the potential harvest per hectare, as described in a 2011 World Bank publication. This shows that the lowest returns can be found in countries or regions in which land rights and land ownership are least well managed. This leads to an abundance of land grab or land sale. 'This again leads to suboptimal use of the land for agriculture', says Frits van der Wal, the Foreign Office expert in land rights.
The effect of better management of land rights on soil fertility and development, however, is not clear-cut and is extremely context-dependent, according to Van der Wal. Ten years ago, the Ethiopian government decided to hand out land use certificates to farmers, affirming their position as rightful users of their land.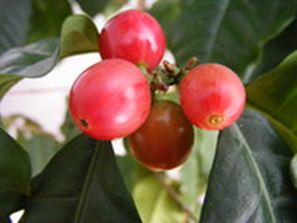 African farmers often change to perennial crops such as coffee, when their land rights have been acknowledged. Wikimedia Commons/Stanislaw Szydlo
In the Kaffa region, the world's coffee cradle, this immediately led to a change in land use: many farmers changed from annual crops such as corn and beans to coffee. In wet regions with unreliable storage and trading opportunities, coffee provides a far better income guarantee, as coffee beans can be stored until prices are favourable. Beans and corn, however, are less damp resistant and need to be sold immediately after harvesting, even though prices may be low.
Commercial agriculture
'Registration of land rights is not the answer to every problem', Ruben states, 'Level of education and family size are important as well. Registration of land rights is a decisive factor, however, as there is a clear relation between investments in land rights and the presence of a commercial agriculture infrastructure; in which case there usually also is some form of credit system. It is therefore a combination of factors. Nobody would invest in land rights, if the other requirements weren't met. You could say that land rights provide an important boost, but are not a panacea.' Ruben adds that the presence of banks or other financial institutes is also necessary for farmers to be able to obtain loans in order to buy the fertilizers necessary to enrich their soil. In practice, therefore, land registry programmes are primarily introduced in regions with already existing commercial agriculture. 'In those regions the amalgam of the necessary factors is already in place'.
Van der Wal mentions that registration of land rights also leads to more favourable economic development and to fewer violations of human rights. Farmers can no longer be evicted from their land. But Van der Wal also states that registration of land rights as a sole factor is insufficient: 'Apart from improving the infrastructure, the knowledge of farmers needs to be expanded, and they have to have market access to reach the desired result.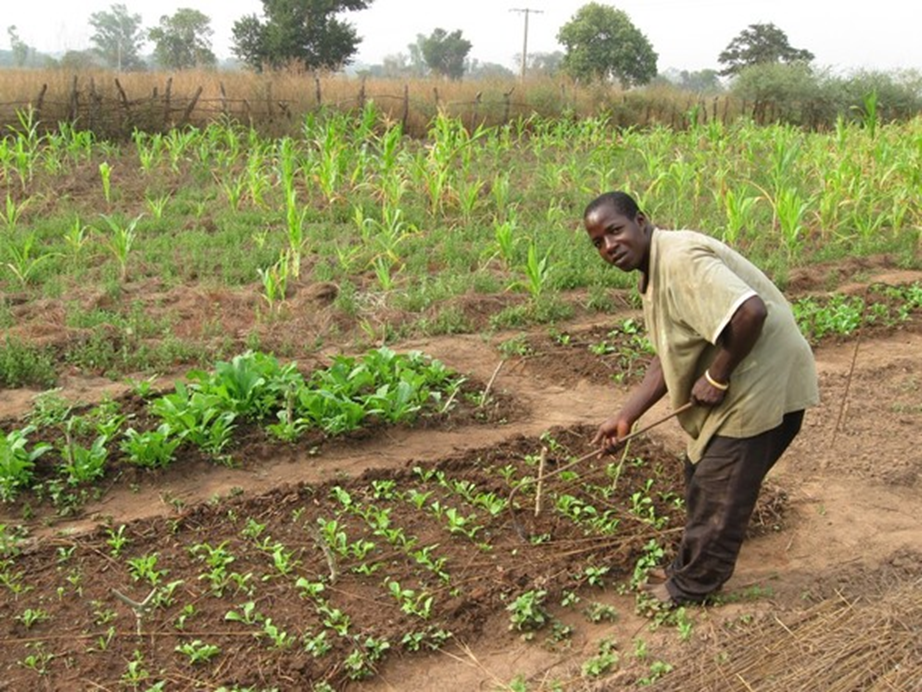 The World Cocoa Foundation is training African cocoa farmers to increase their production. WCF
International agenda
Currently, land rights are high on the agenda of every policymaker, especially from 2008, when several social organisations, such as the Oakland Institute, and the media started reporting on land grab issues. The recent UN Sustainable Development Goals stress the importance of improving land rights for both men and women. The Netherlands has already been dealing with this issue for some time, for instance through the Rwanda and Mozambique embassies as well as through international organisations such as Global Land Tool Network and the International Land Coalition.
Ruben appreciates these endeavours but searches for more practical approaches. 'I would like to use land rights as a tool to implement improvements in rural areas. That means that securing land rights should form an integral part of any agricultural project of the World Bank or the FMO, the Dutch development bank; thus financing crops and securing land rights at the same time.'
Relating land rights to environmental policy is another option: 'It would be interesting to find out whether regions with an effective registration of land rights actually have less agricultural pollution. At the moment, we do not know if the two are in any way related. You could then determine which regions are best suited for emission reduction. By offering compensation for trapping emissions in forests, or by other means, one could create some kind of income security for the farmers as well.'
Land registration
In former times, land registration used to be a drawn-out, labour-intensive and costly process. 'I have carried out land registration for many years, especially in Central America,' says Ruben. 'It entailed visiting every farm, noting down land registry data, verifying satellite data, recording every detail with a view to legal implications, and solving conflicts in situ. All in all a large-scale, tedious, costly and labour-intensive process.' Van der Wal, however, mentions current much cheaper methods, that, although possibly less precise, offer the same legal guarantees to farmers. In Rwanda, the national government has, with help of the Dutch Embassy and the Dutch Land Registry Office, recorded ten million plots in less than five years, and has handed out more than seven million land right certificates. The cost per certificate was ten euros. 'Super-fast, efficient and very cost-effective.'
USAID develops, tests and evaluates innovative and cost-effective approaches of management of land and resources, and property rights. This video shows two examples: an app to register land, and an app to manage land.