Netherlands Food Partnership

During 2020, the Food & Business Knowledge Platform (F&BKP) and AgriProFocus are transforming into the Netherlands Food Partnership. The new NFP website and identity were officially launched during World Food Day on October 16, 2020, by the new director Myrtille Danse. 
NFP enables powerful collaboration between relevant Dutch organisations and international partners to achieve urgent changes that contribute to sustainable food systems and nutrition security and reach SDG2 by 2030. NFP connects to accelerate – for bigger impact.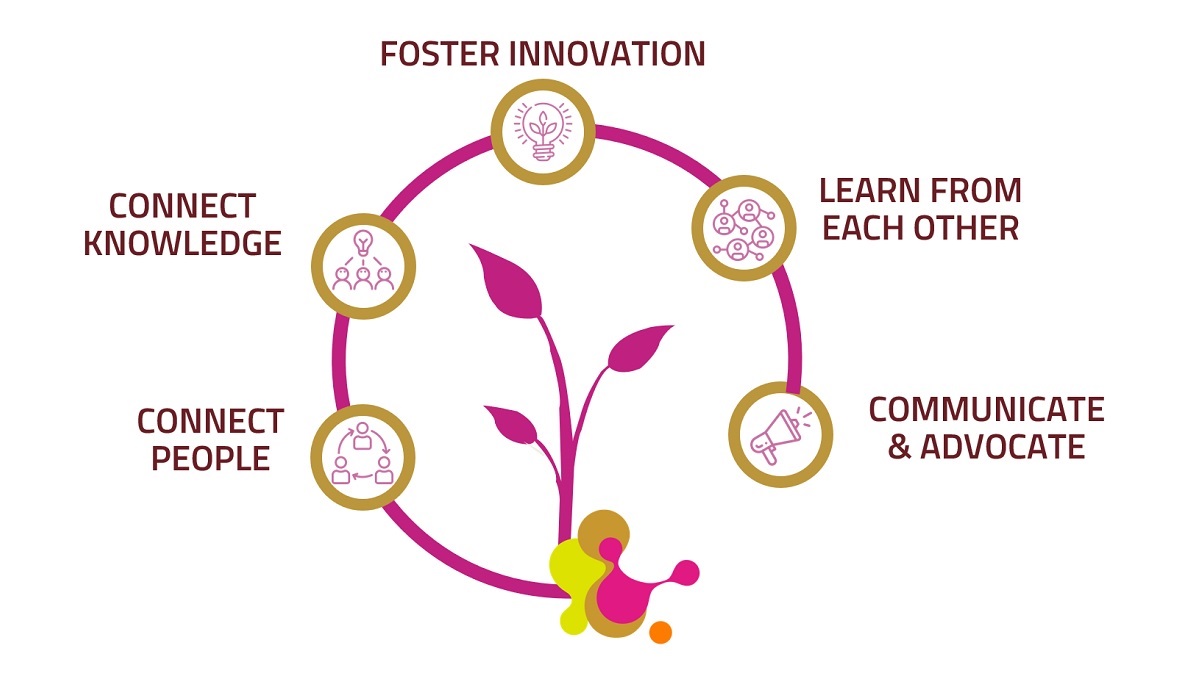 Accelerating coalitions
NFP supports coalitions of relevant Dutch and international actors that have transformative plans which contribute to improved food security, healthy diets and promote sustainable agriculture. NFP facilitates relevant support such as: need assessments, design of theories of change, access to local networks, the development and implementation of strategies and action plans.
NFP creates experimental space to prototype new approaches and solutions and links research institutes with practitioners to reach synergy and to scale transformative approaches. Coalitions are supported to establish 'proof of concept' of innovative ideas and to bring innovations to the market.
Connecting knowledge & expertise
NFP collects, connects and combines knowledge of all involved stakeholders and coalitions. NFP runs landscape analyses to identify existing knowhow, knowledge gaps, similar initiatives and potential partners, and provides information and market scans for potential sources of financing.
NFP shares inspiration, experience and SDG2 related solutions. NFP organises reflection events to learn from each other about what works and what does not. NFP promotes solutions, including coalition highlights, in international forums and during the annual Dutch SDG2 event World Food Day.
More information
Please visit the NFP website, where you can also subscribe to the NFP Newsletter.